01 Overview
About the Company & the Products
This case study takes a look at Pillsbury and their Halloween Cake Product Series. Pillsbury is a popular brand that is known for a variety of different products. Originally formed in 1869 Pillsbury was bought out by General Mills in 2001. Although it was bought out it has remained a trustworthy brand for consumers. The Pillsbury brand is known for offering seasonal products throughout the year based upon the upcoming holidays. In this case study we will examine their Halloween series of cake related products. This includes their funfetti dry cake mix, icing pouch, and sprinkles.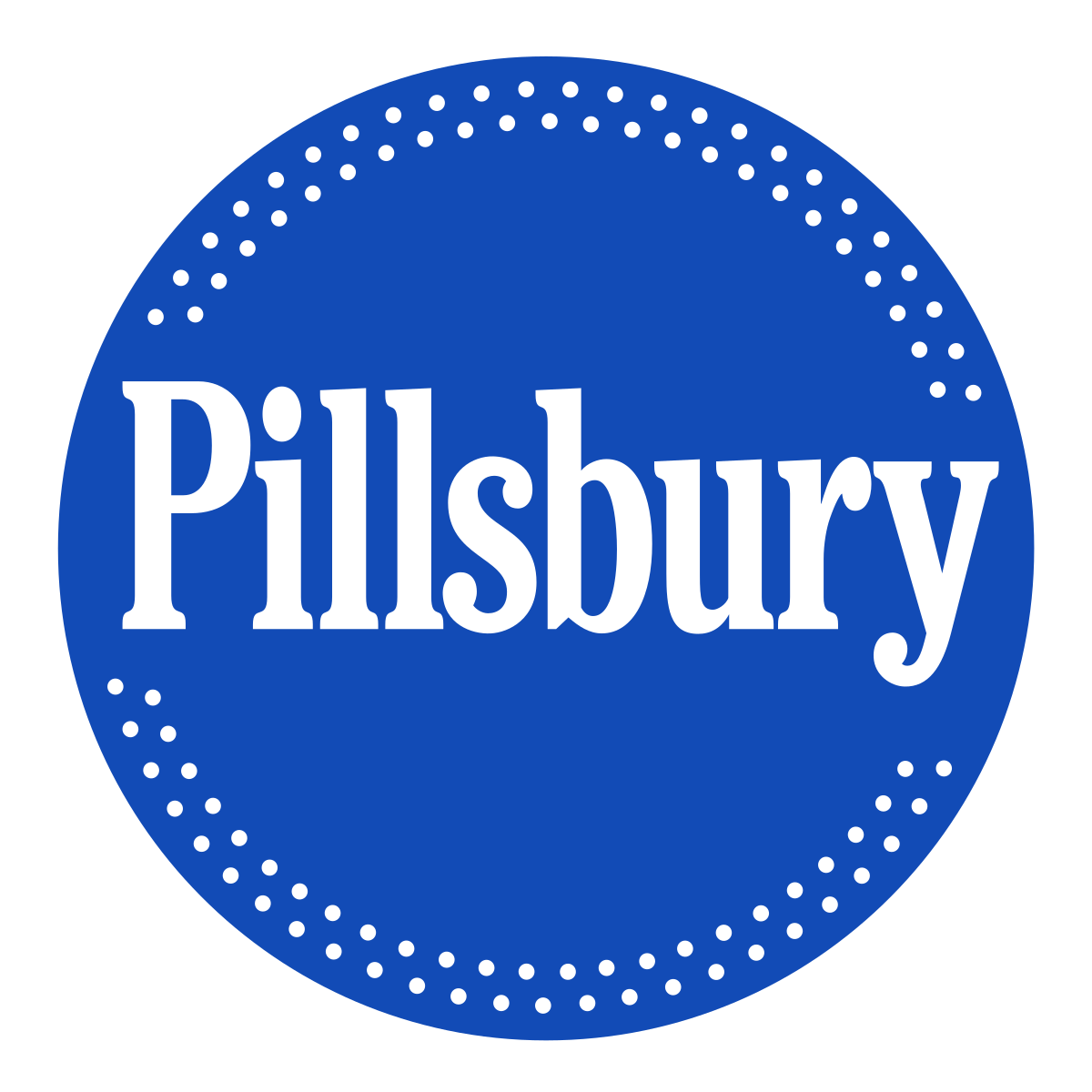 02 Creating the Illustrations
From the start I knew that I wanted to find a way to combine the "spooky" theming of Halloween and the product itself. After sketching out and exploring different concepts and ideas I landed on utilizing a ghost and having him interact and be a part of the product. I also thought that he could work well to help tell a story for the product through his interaction with the various items within the series.
One of my first struggles with this project started here. When getting feedback on my initial round of sketches I was told that at times where I wanted me ghost to look like he was the icing, rather than looking like a ghost, he looked like a snake. Since my concept did not revolve around a snake I had to go back to sketching and exploring different ways to incorporate him so that it would be clear that he is indeed a ghost and not supposed to be a snake. Below you can see some of my sketches. On the left is the more "snake" like ghosts and the right is some more refined sketches that solved the snake issue.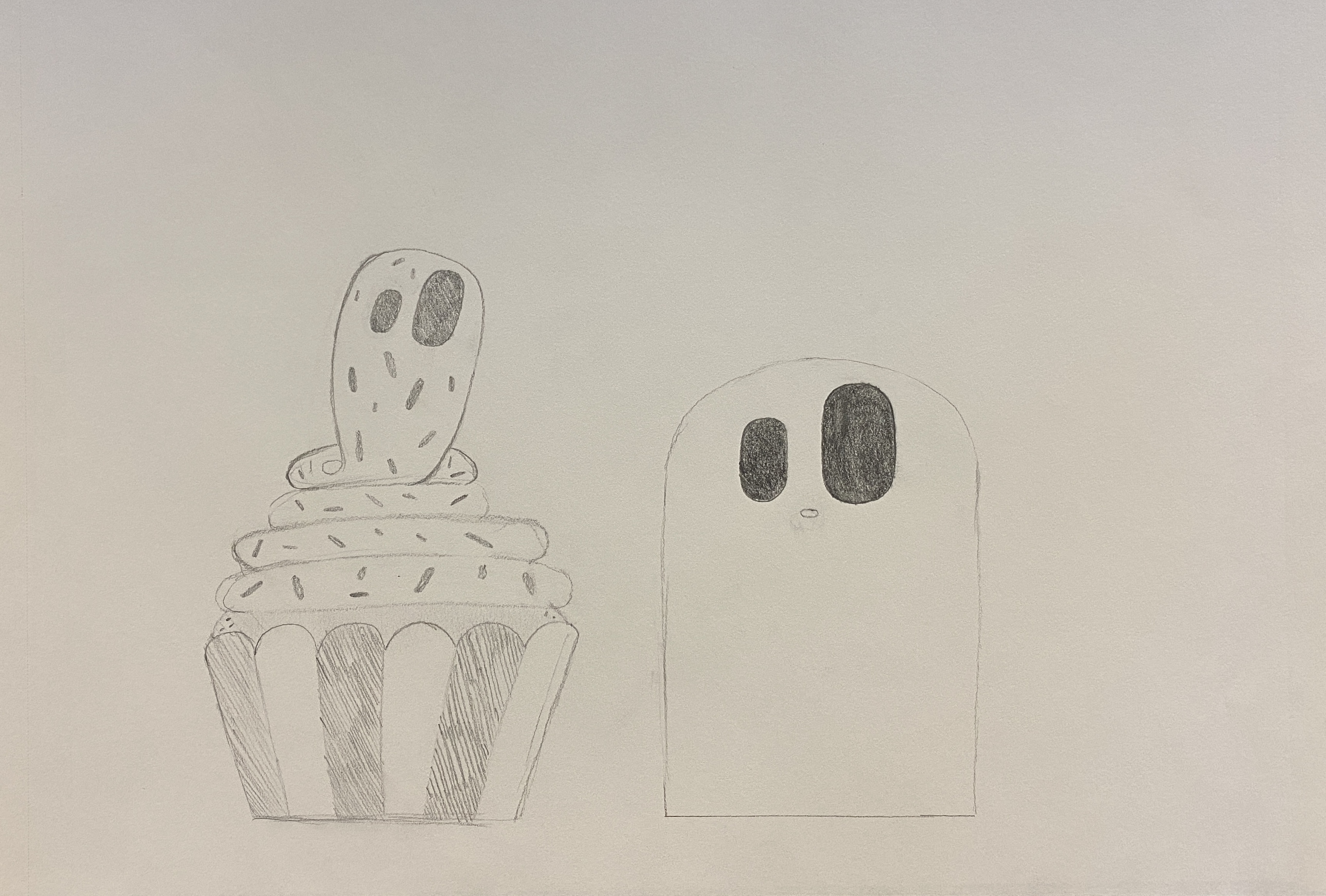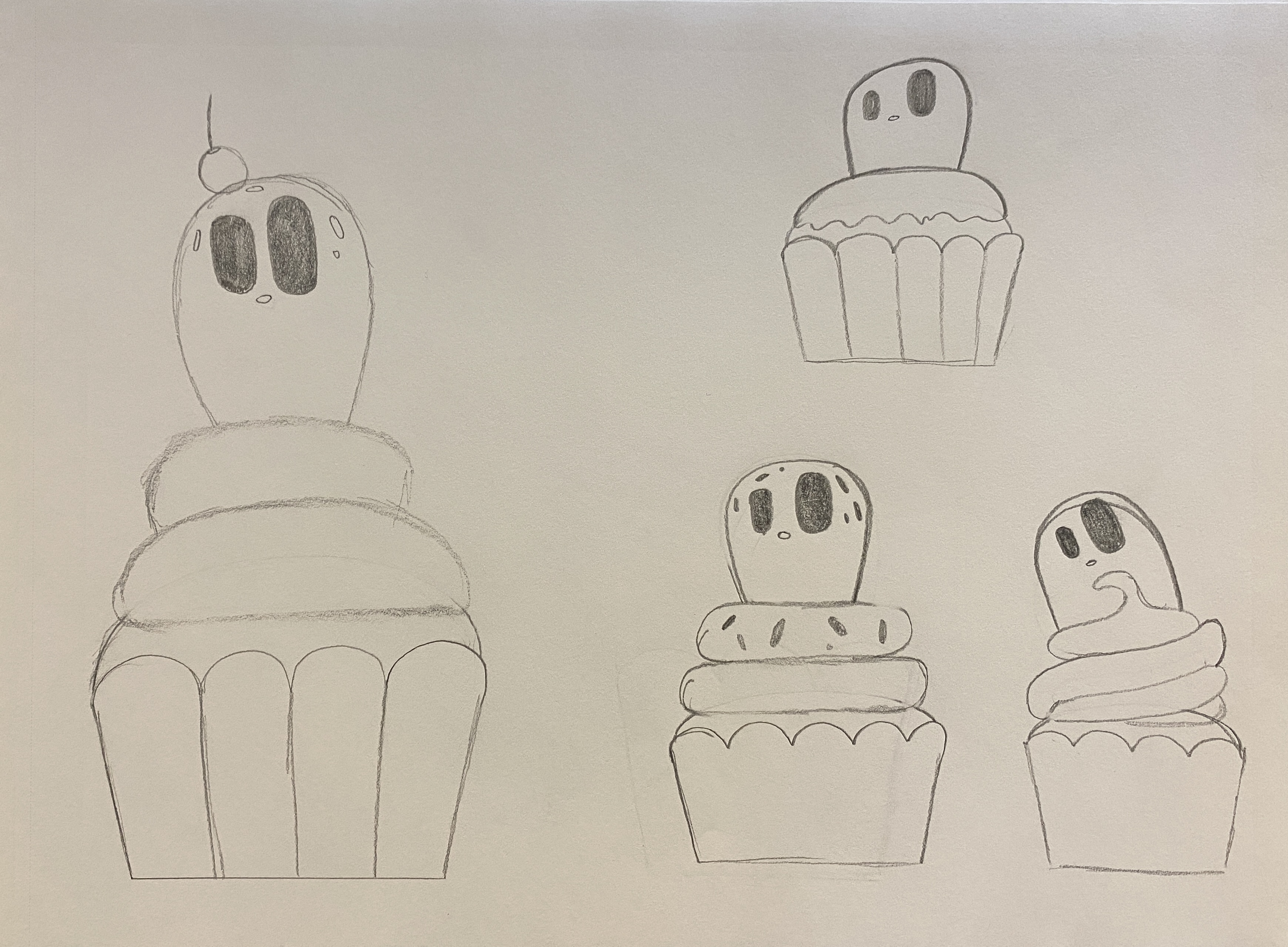 Final Illustrations
After working through any issues that I encountered during the sketching process, I moved onto painting my illustrations. I painted these illustrations using Gouache and watercolor paper. I decided to physically paint the illustrations so that I could utilize and incorporate the texture of the paper in the final graphic for the packaging.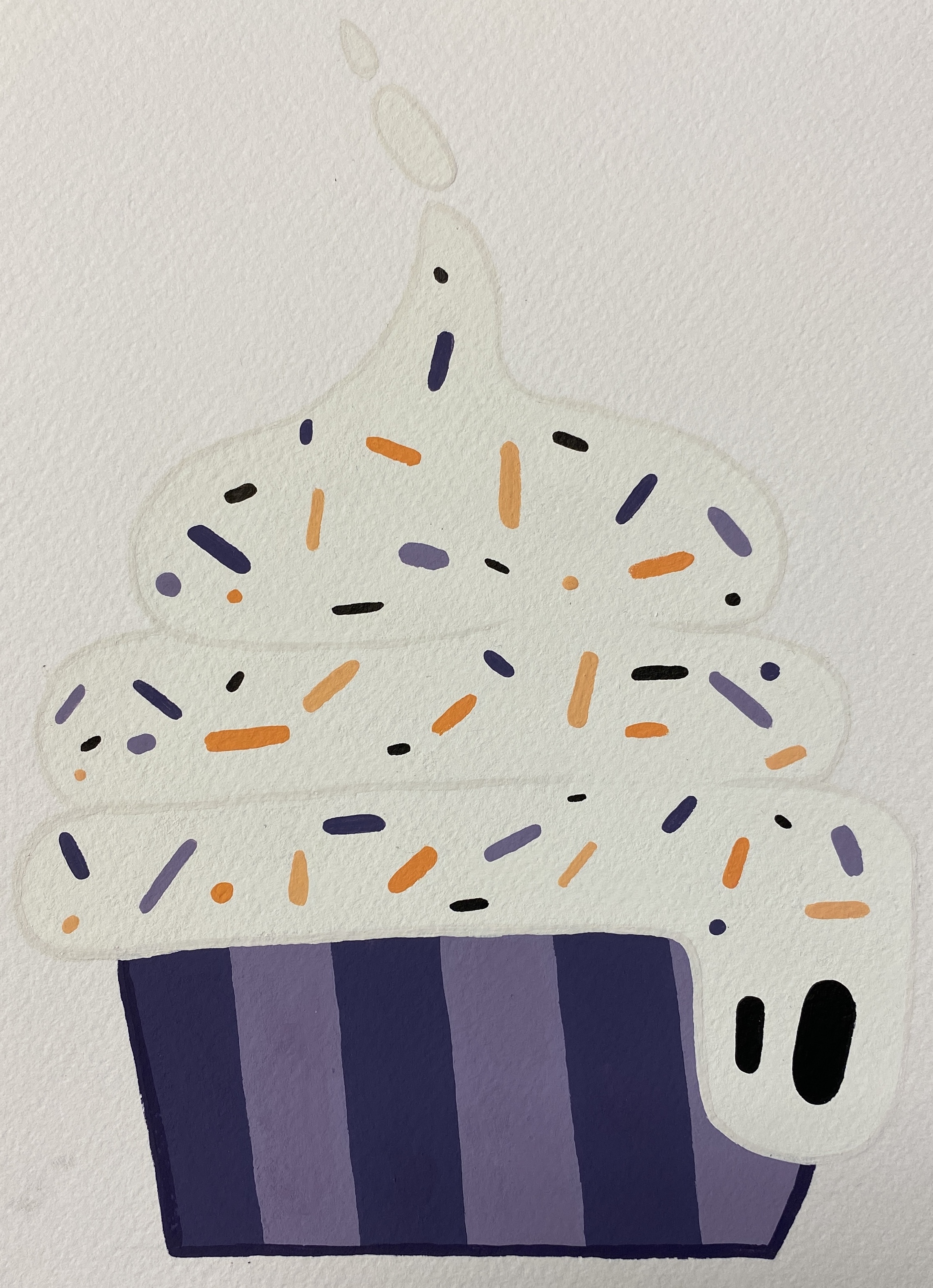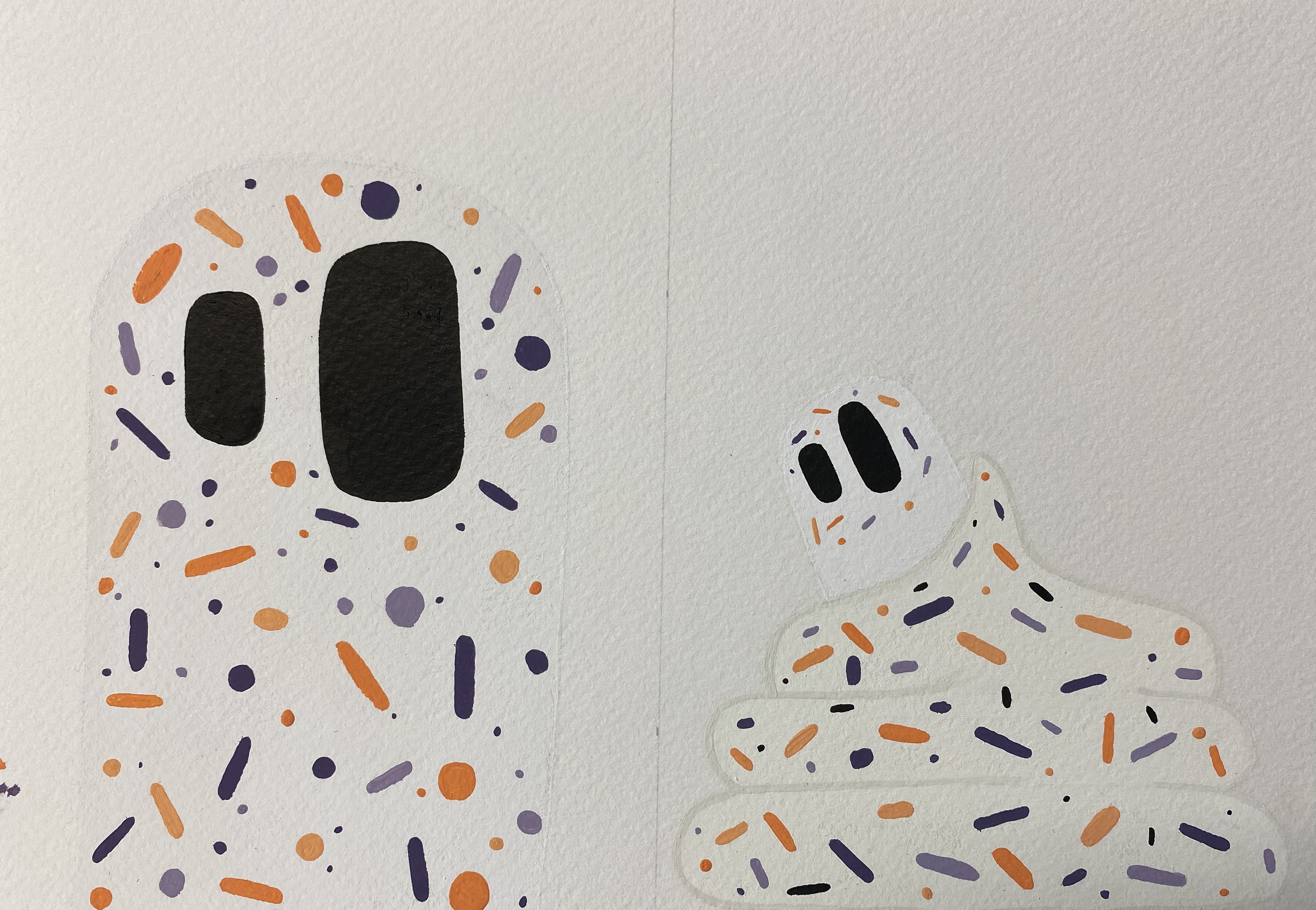 03 The Products
Select a product to learn more
Cake Mix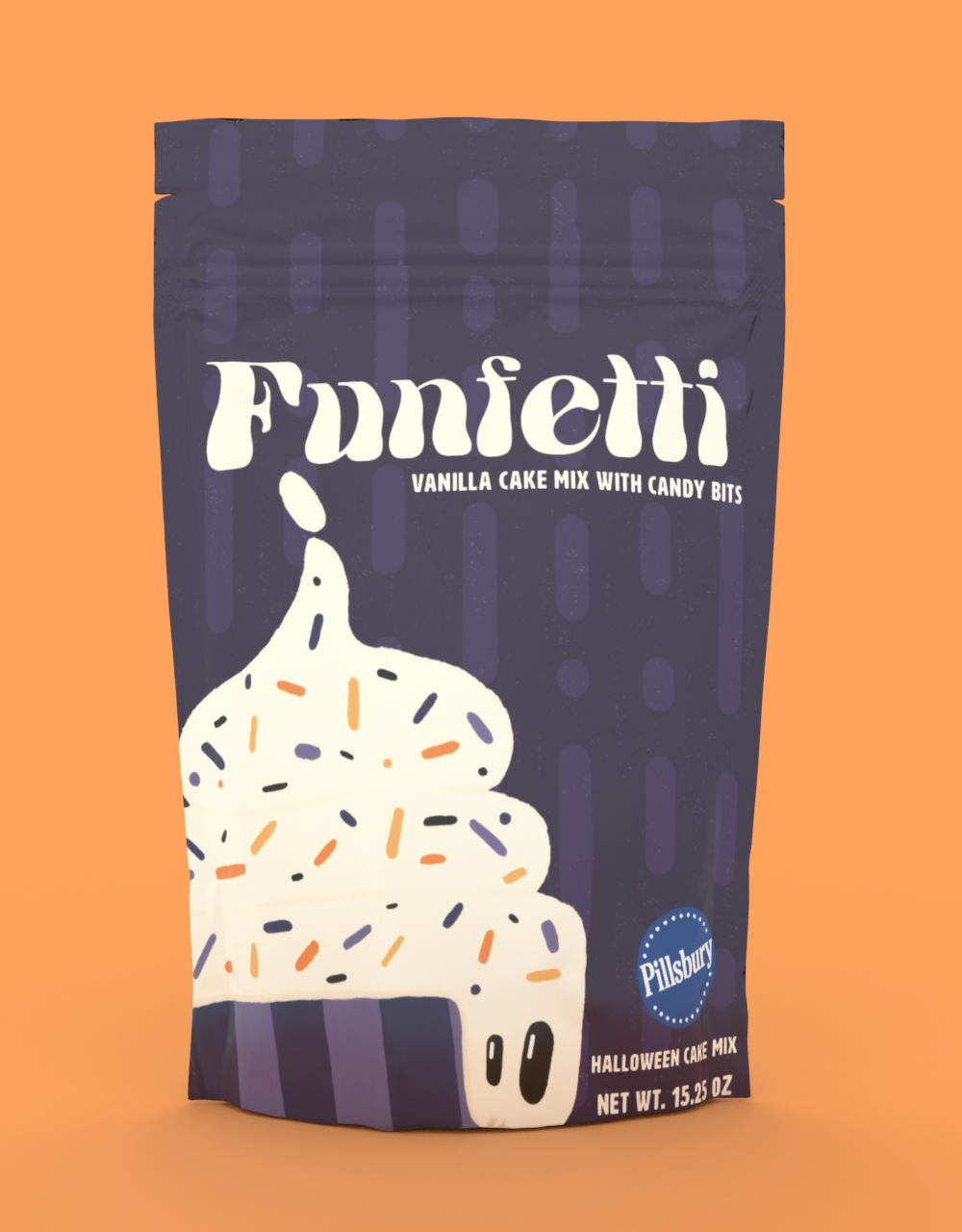 Frosting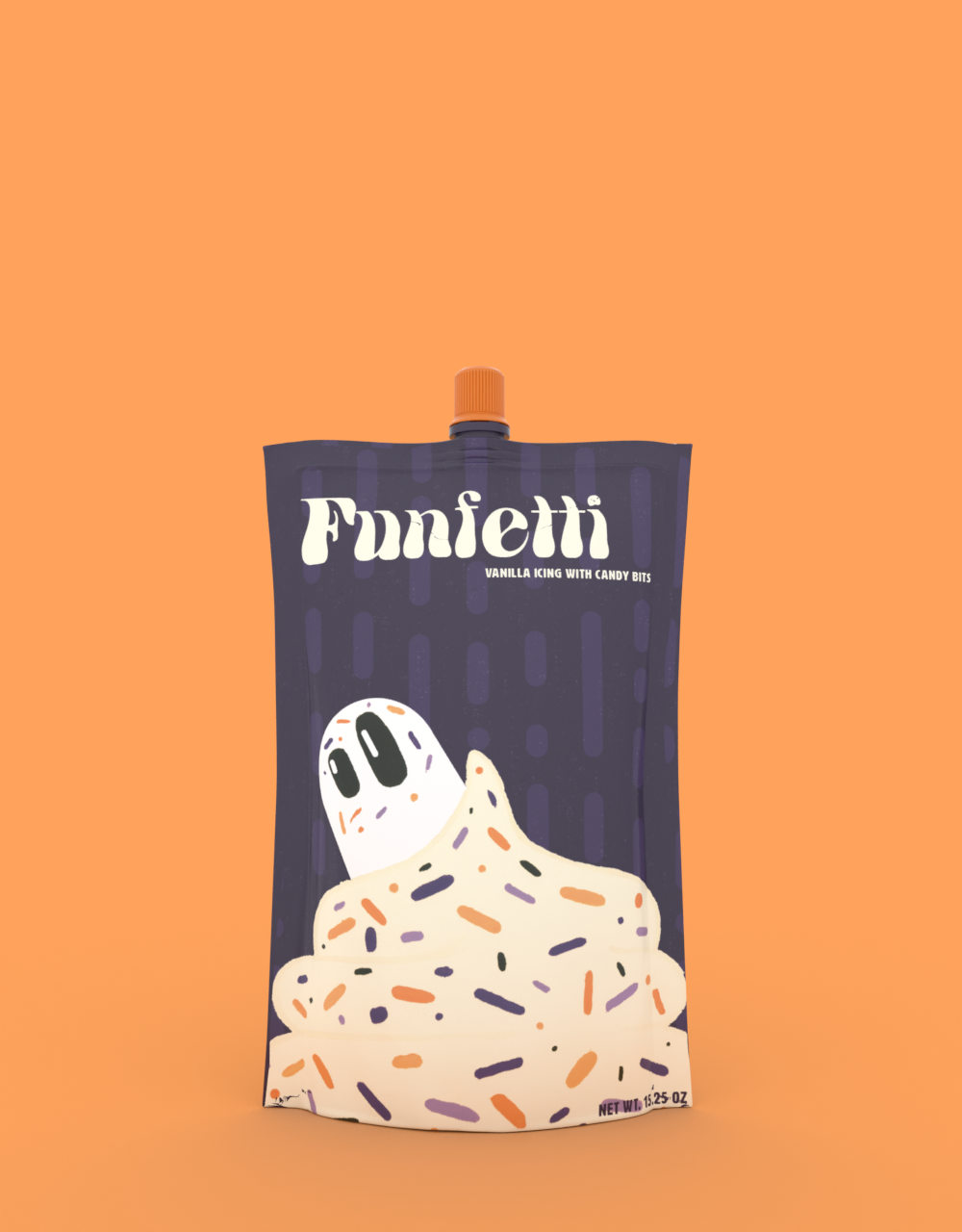 Sprinkles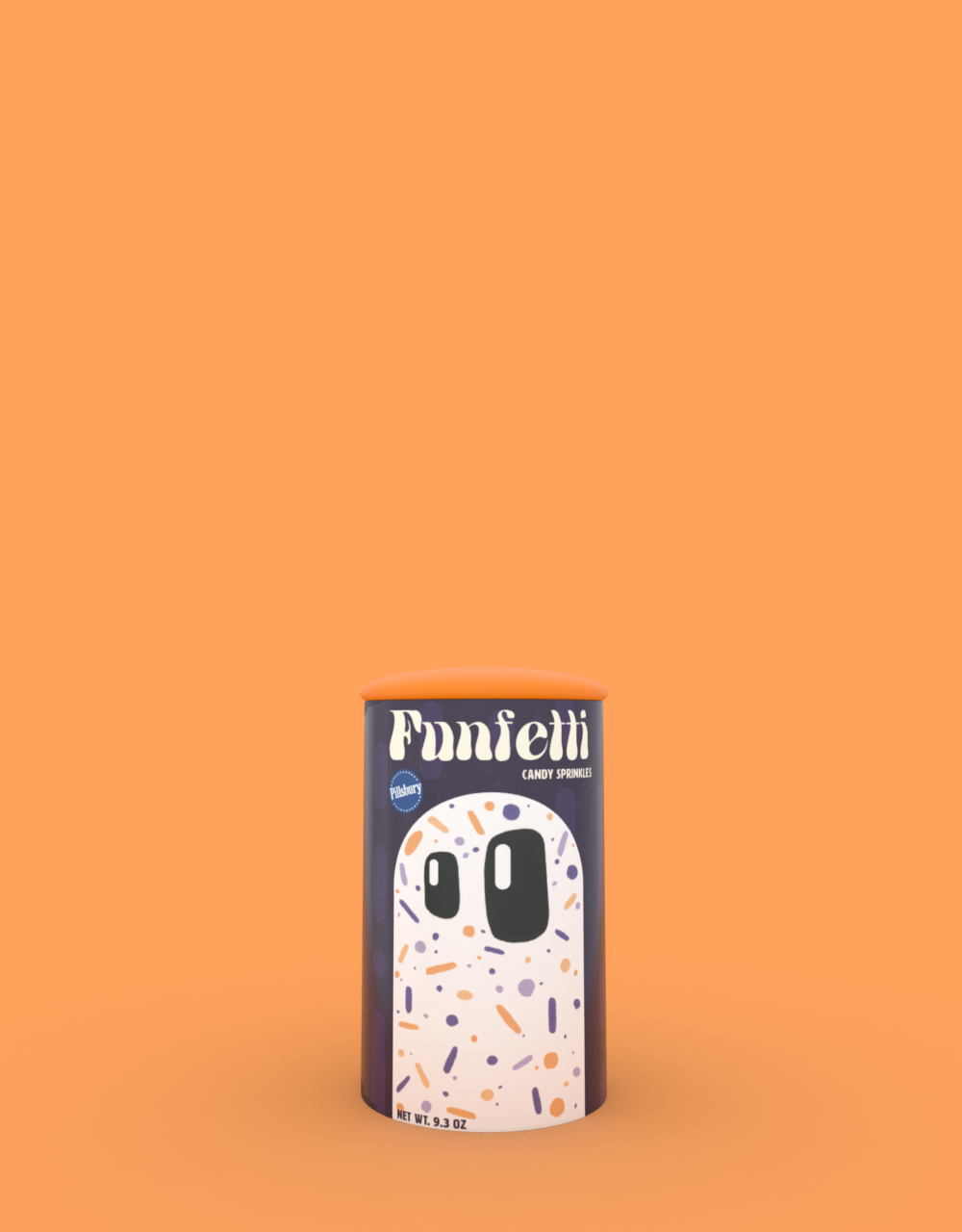 04 The Series
Hover over the image to see the back of the products.